Funeral Flowers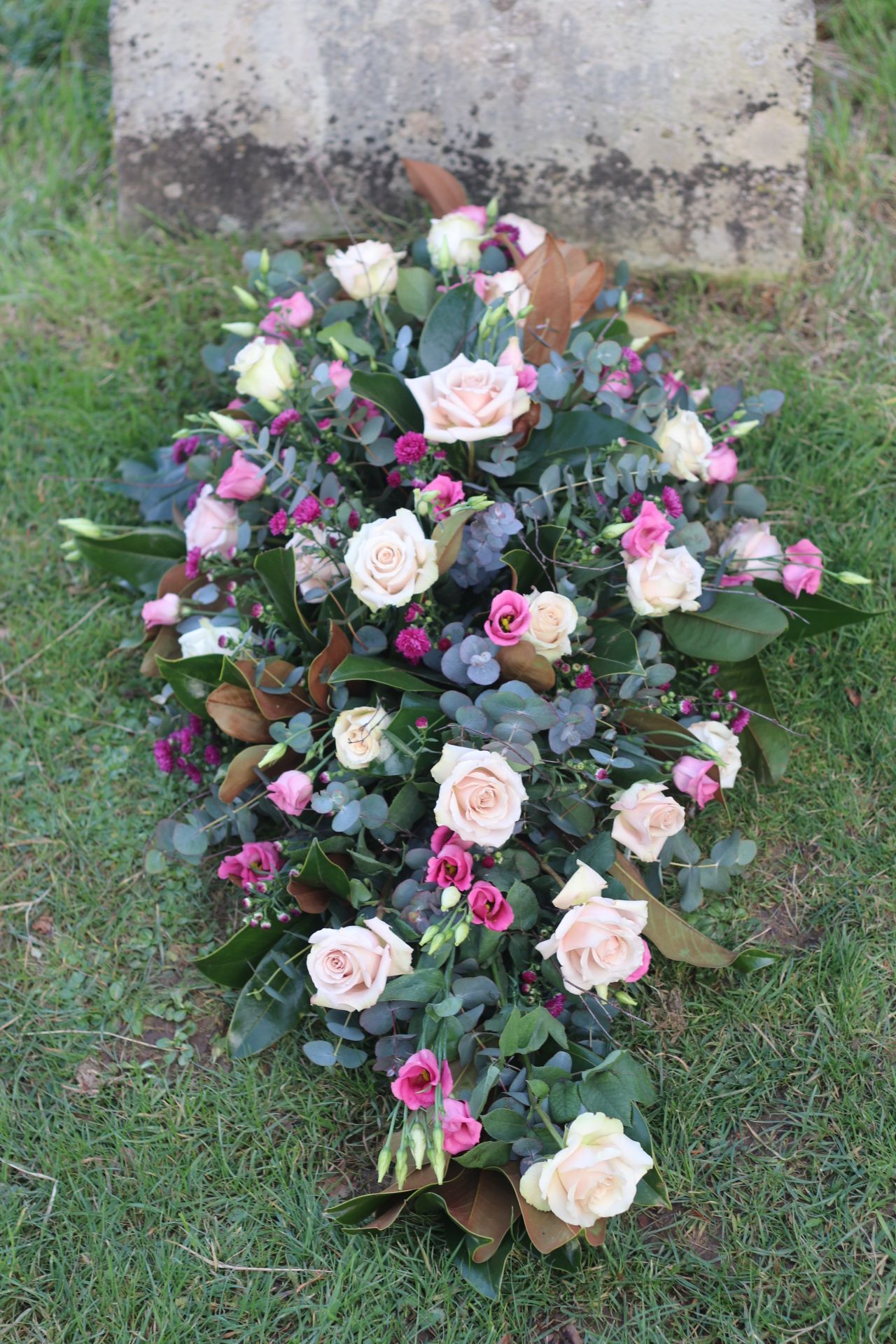 Wild Blooms offers a selection of floral tributes and I will work with you to design a truly unique display that captures the memories of the person who has passed away.
This can be such a difficult time and can be incredibly emotional, which we understand and can help you through this process. Please get in contact to discuss your requirements.  
Prices:
Wreath from £75
Living Wreath from £65
Willow heart, part flowers from £60
Tied Sheaf from £75
Coffin Spray from £100, single ended or double ended
If you are hoping for a tribute specific to your loved one, please ask. I'm more than happy to talk through your ideas whether its a pair of boots or if they were a keen gardener. We can discuss how you would like the item incorporated into your tribute.