Trade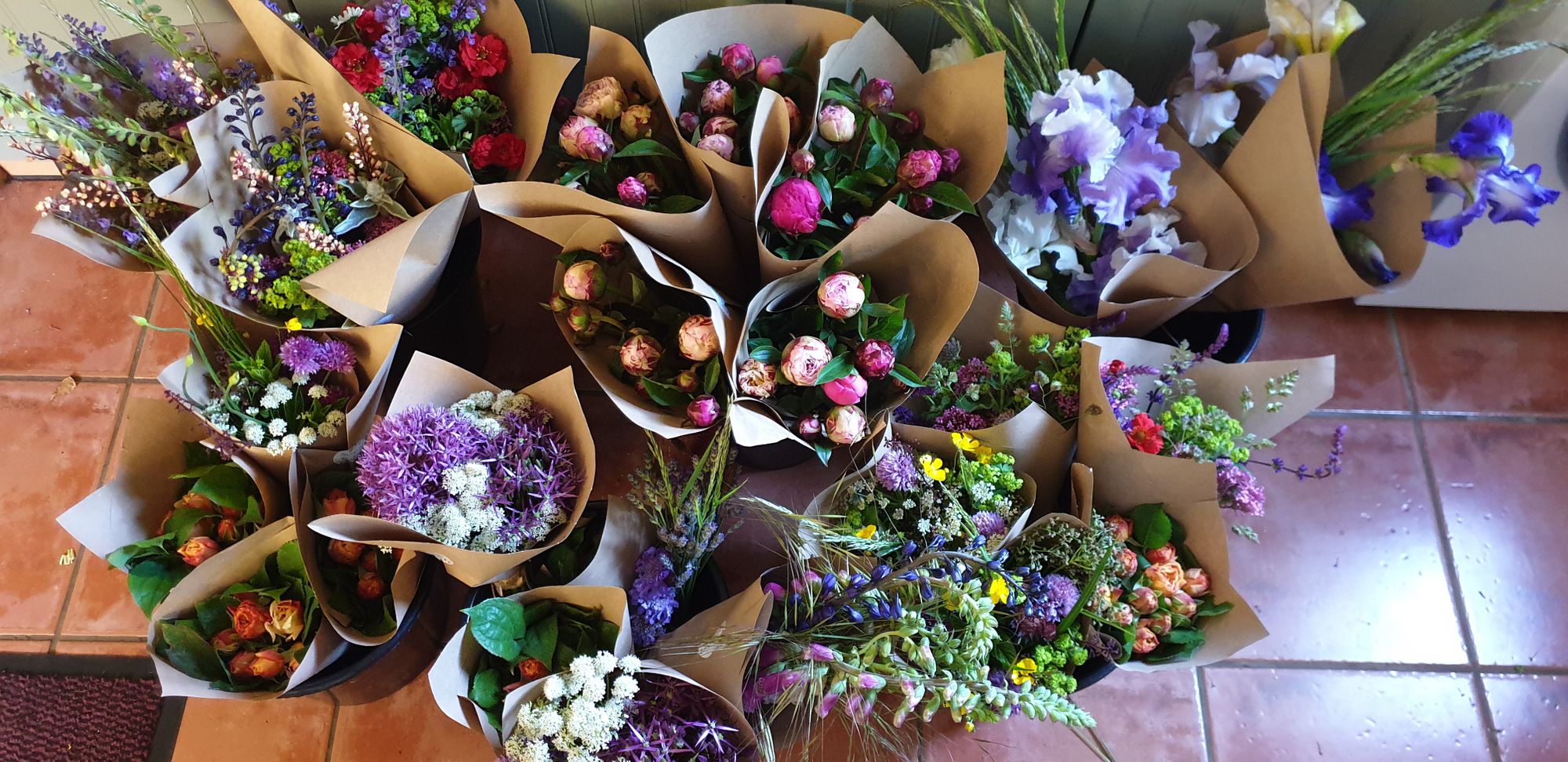 UPDATE:
The weather has turned and the field is being put to bed. It is now the end of my British Flower season.
If you are a florist and wish to be added to our availability list, please contact us via email Charlie@wild-blooms.com
Availability lists will be sent out on a Monday morning, orders need to be in by Wednesday lunch. Collection of order is due on Thursday or if preferred Friday.